The 14 Classical Piano Pieces Every Musician Should Know
With centuries of history behind it, classical music deserves a spot on every pianist's playlist. Here are some of the most famous piano pieces from Baroque to Romantic.
Last updated on 24 Oct. 2023
Classical music has an essential role in any player's repertoire. This isn't just for tradition's sake—classical music has influences in every genre. Schubert is credited with the first verse-chorus structure song we know so well, and the origins of jazz can be traced back to Bach (pun intended). Learning classical music will not only widen your knowledge of different styles, it will drastically improve your playing.
Note: For simplicity's sake, we use the word classical when referring to music from the Baroque, Classical, or Romantic eras. This would be blasphemy to any music academic, but it's an easy shortcut to start you off. We've outlined the differences between these eras with an in-depth article you can read here.
Here's a selection of 14 pieces from the Baroque era to the Romantic period. If you're returning to playing after learning as a child, many of these will be familiar to you. This by no means covers every composer, but it will give you a great starting repertoire. As always, all of this music is available to learn in the flowkey app.
1. Canon in D – Johann Pachelbel
A canon is a piece where a melody is imitated and layered with counterpoint voices. This is technically an "accompanied canon" as it includes other melodies that build to create a rich texture, even when played solo at the piano.
Pachelbel's "Canon in D" was popular during his lifetime in the late 1600s, but lost popularity until it was rediscovered in the 1960s. The distinctive eight-bar progression was taken on in many forms by rock and pop artists, while the original form of the piece became a mainstay at weddings.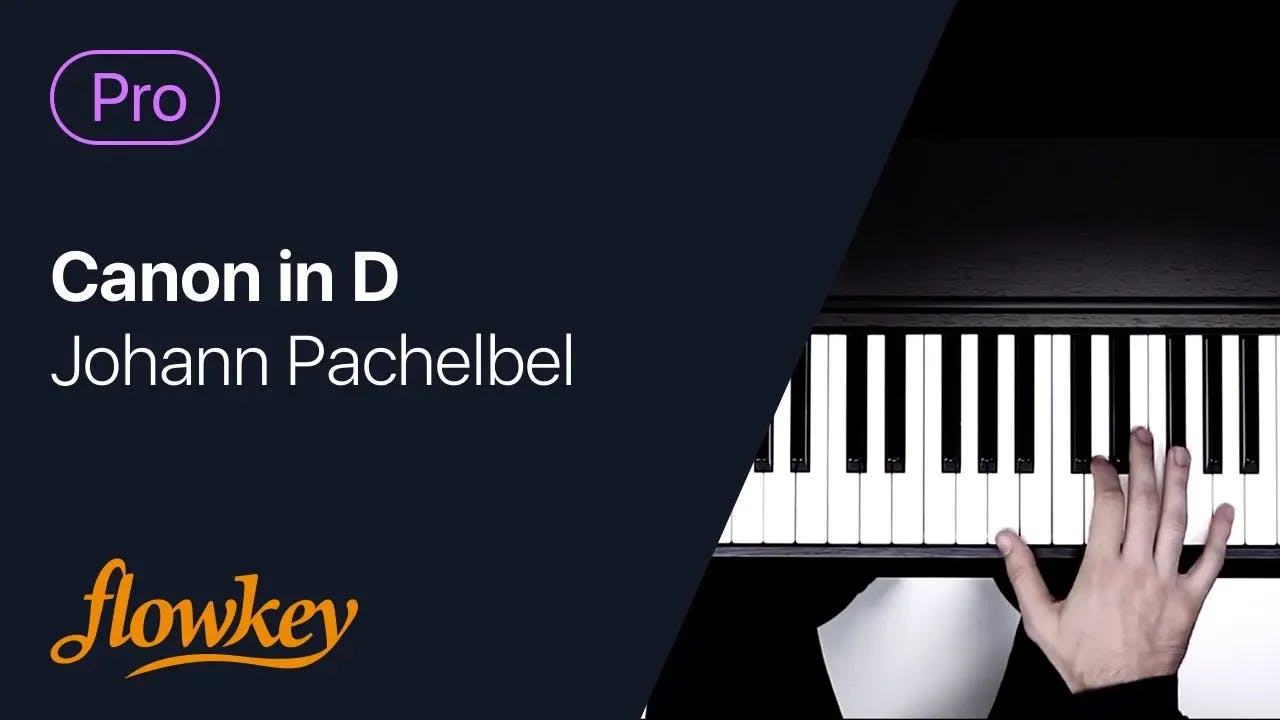 2. Prelude No. 1 in C – Johann Sebastian Bach
It's essential to be able to play a little Bach, not simply for his technical mastery, but for his ability to inspire new players even now. "Prelude No. 1 in C" is the first work from his collection The Well-Tempered Clavier, which he wrote "for the profit and use of musical youth desirous of learning."
Hopefully you're "desirous of learning," so playing this will help you develop a more natural rhythm and improve your fingering. But it's much more than just an exercise. The flow of this piece, made up of rising broken chords, is hypnotically beautiful.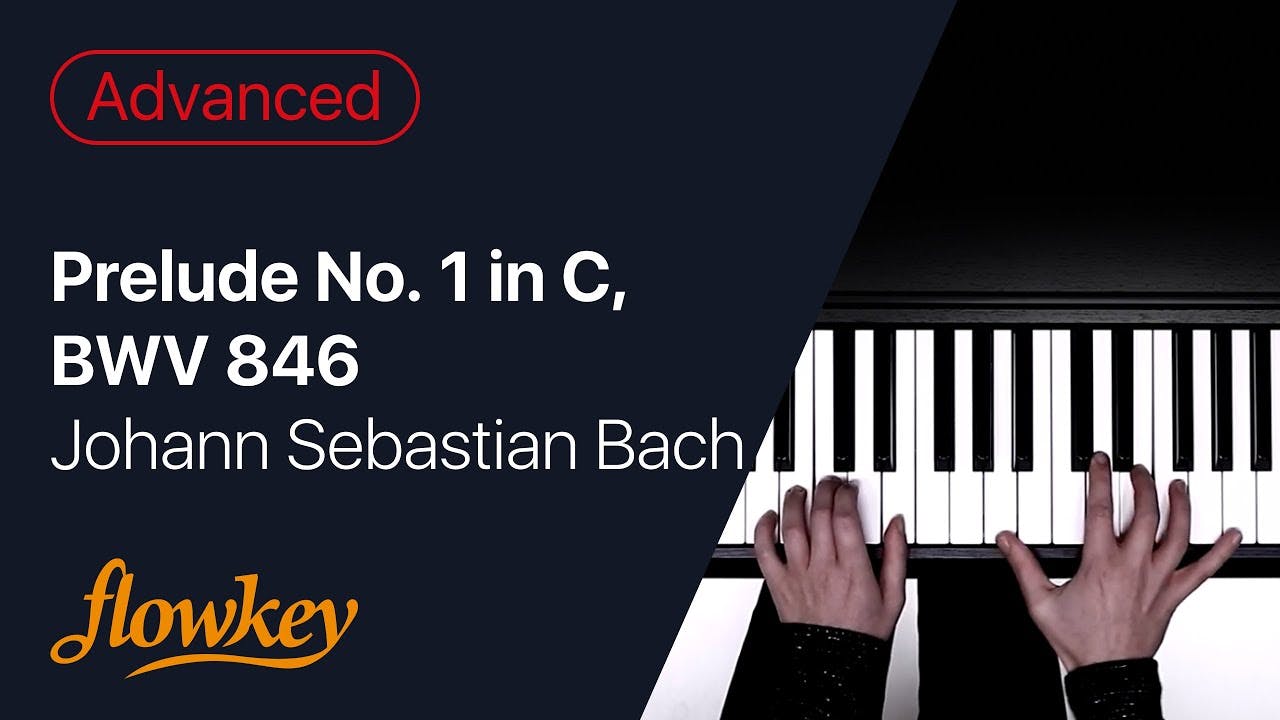 3. Sonata in C Major – Wolfgang Amadeus Mozart
Mozart was a child prodigy, and went on to become one of the most respected classical composers of all time. Living fast meant that he died young at thirty-five, and many pieces like this one weren't published until decades after his death.
Mozart himself described the piece as "for beginners," so it's no wonder that it has been included in beginner piano lessons for centuries. The combination of left-hand broken chords with the right-hand melody will help to develop your coordination.
4. Eine Kleine Nachtmusik – Serenade No. 13 – Wolfgang Amadeus Mozart
We can't limit this list to only a single Mozart piece, so here's one he wrote for string quartet, arranged wonderfully for piano. The title is often translated too literally as "A Little Night Music," but really it should be "A Little Serenade." The vibrant, joyful theme is both instantly recognizable and quintessentially Mozart.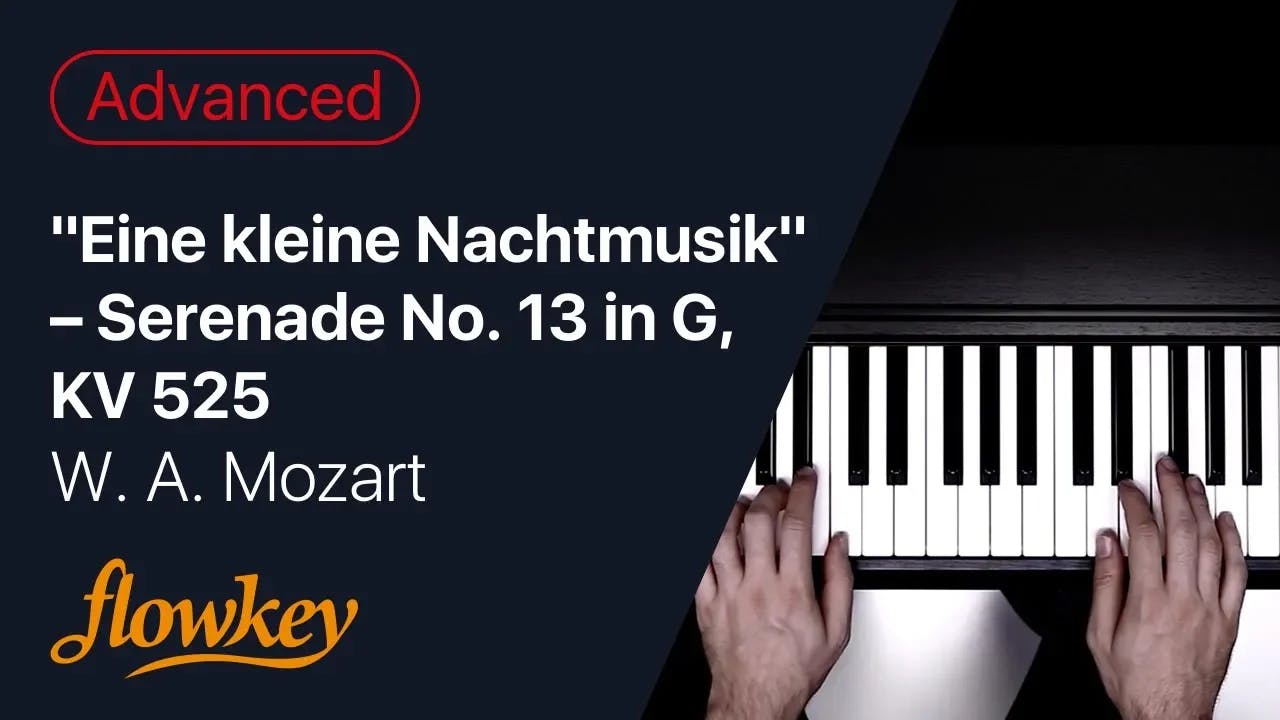 5. Moonlight Sonata – Ludwig van Beethoven
Beethoven, too, is widely considered one of the greatest composers of all time—an amazing feat considering he wrote a lot of his work while partially (or totally) deaf.
"Moonlight Sonata" is quiet and delicate, with a dreamlike feel—originally, it was titled "Almost a Fantasy." It's also the focus of some debate between modern pianists over how to play it with the pedals. Following Beethoven's instructions with a modern sustain pedal can create dissonance when chords change. So unless you own a 200-year-old piano, be careful—or try half-pedaling.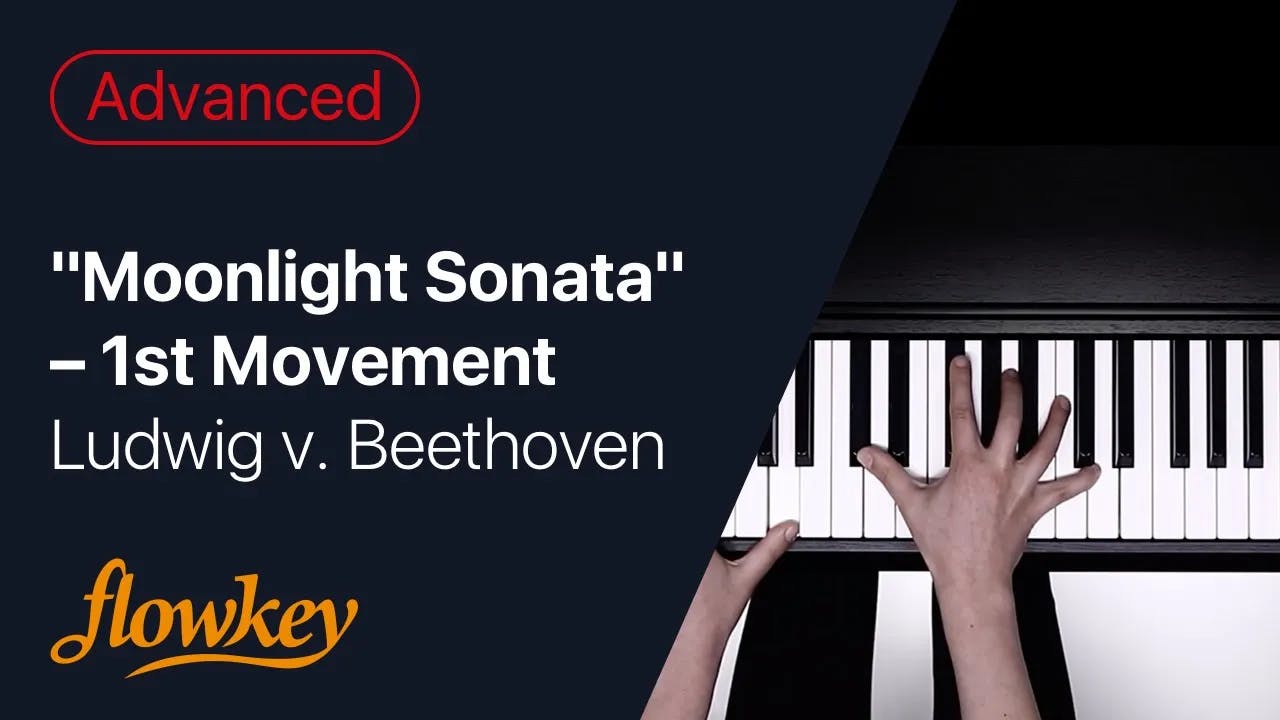 6. Für Elise – Ludwig van Beethoven
Beethoven also deserves two entries. His work changed considerably during his life, spanning the Classical and Romantic periods, and was always innovative.
"Für Elise" is a bagatelle, defined by the Oxford English Dictionary as "a short unpretentious instrumental composition." Gentle, with flowing arpeggios that link the left and right hands, it fits this description perfectly. Like Mozart's "Sonata in C," the piece wasn't published during Beethoven's lifetime, but discovered forty years later. The identity of the titular "Elise" is unknown, along with whether she ever heard the masterpiece that he wrote for her.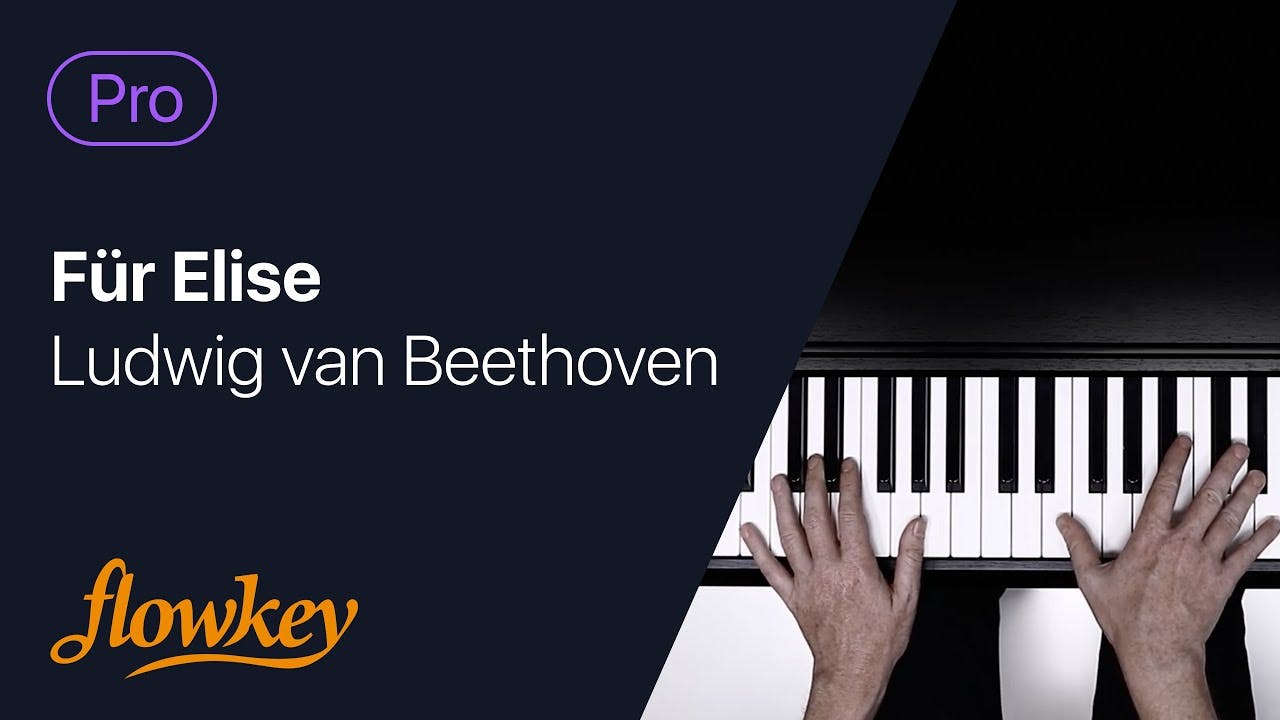 7. Prelude in Em – Frédéric Chopin
Chopin was a master of communicating emotion in his music, and this piece represents true despair. The last dynamic mark in the piece is smorzando, which means "dying away," and Chopin requested the piece be played at his own funeral. That may seem morbid, but don't let that put you off this beautiful and elegant piece.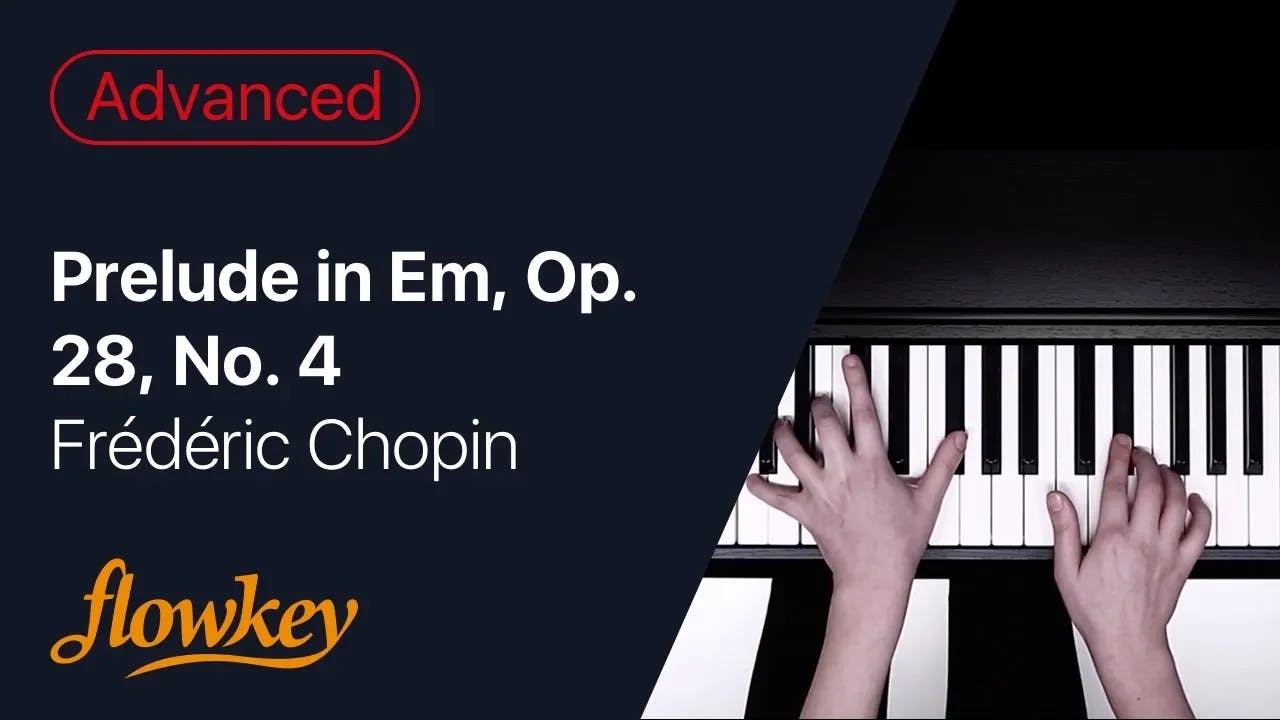 8. Liebestraum No. 3 – Franz Liszt
The title "Liebestraum" means "Dream of Love," and this is exactly what Liszt evokes here. Flowing, magical, and dreamlike, the piece originated from a poem by Ferdinand Freiligrath, put to music by Liszt. Among the references to loss, it included the lines "Be sure that your heart burns, and holds and keeps love. As long as another heart beats warmly with its love for you."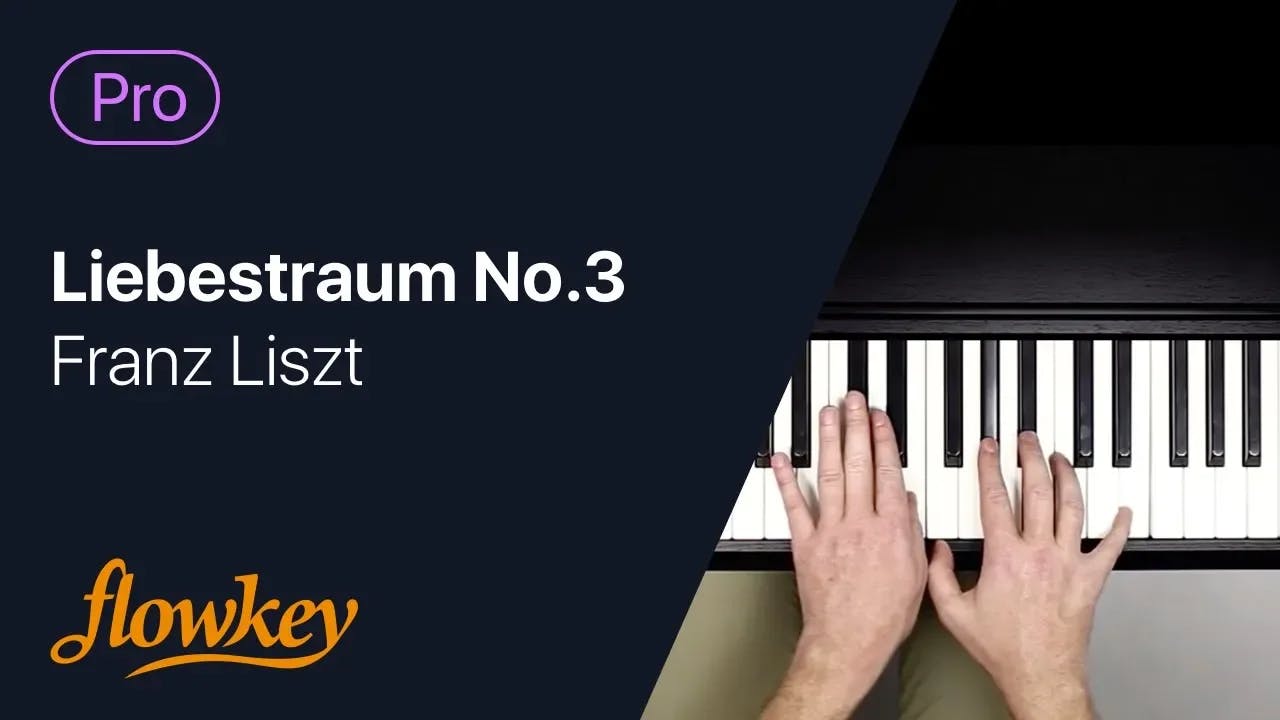 9. Brahms' Lullaby – Johannes Brahms
You may know this as the melody used to help babies everywhere get to sleep. You may not know that Brahms dedicated it to a childhood friend on the birth of her second child—or that Brahms had been in love with her, so he included a hidden countermelody based on a song she used to sing to him when they were young…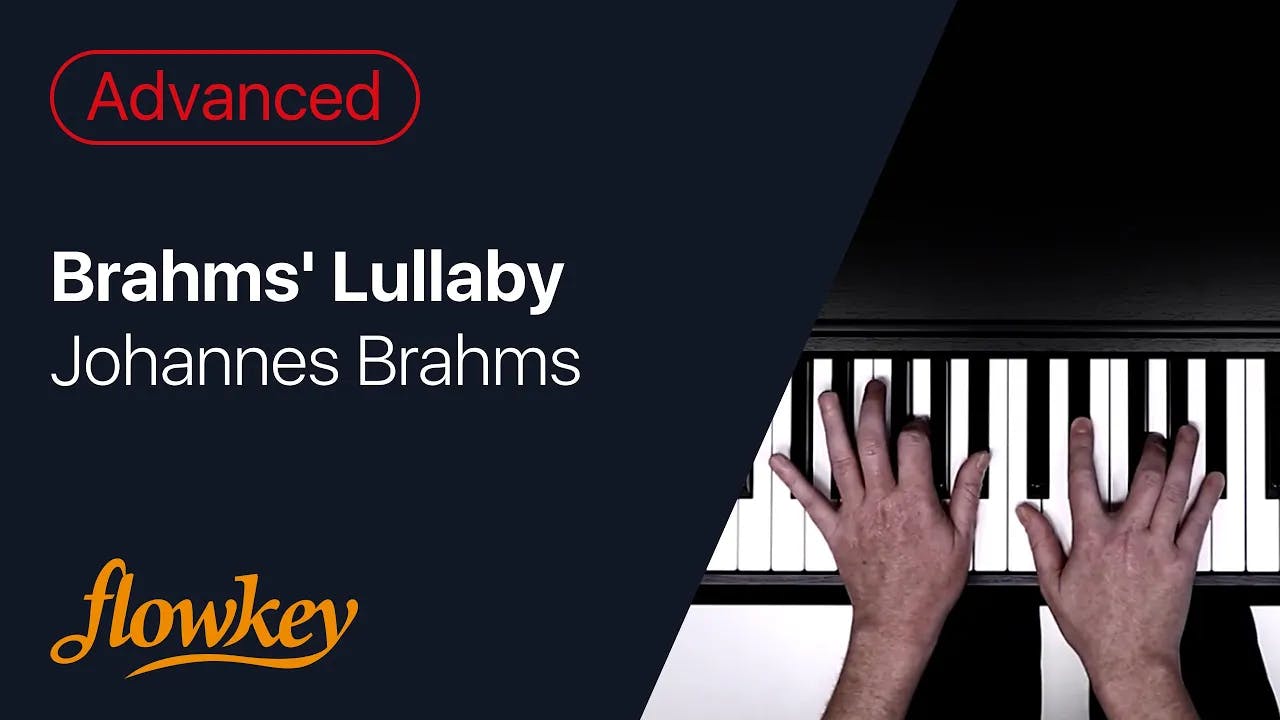 10. Swan Lake – Pyotr Tchaikovsky
Tchaikovsky is probably best known for his "sensual opulence" and grand operatic compositions. Take Swan Lake, a ballet about a swan princess spending her days as a swan on a lake of tears, and her nights as a human. That said, the theme from this masterpiece stands the test of time for its melodic beauty, even in a simplified form for solo piano.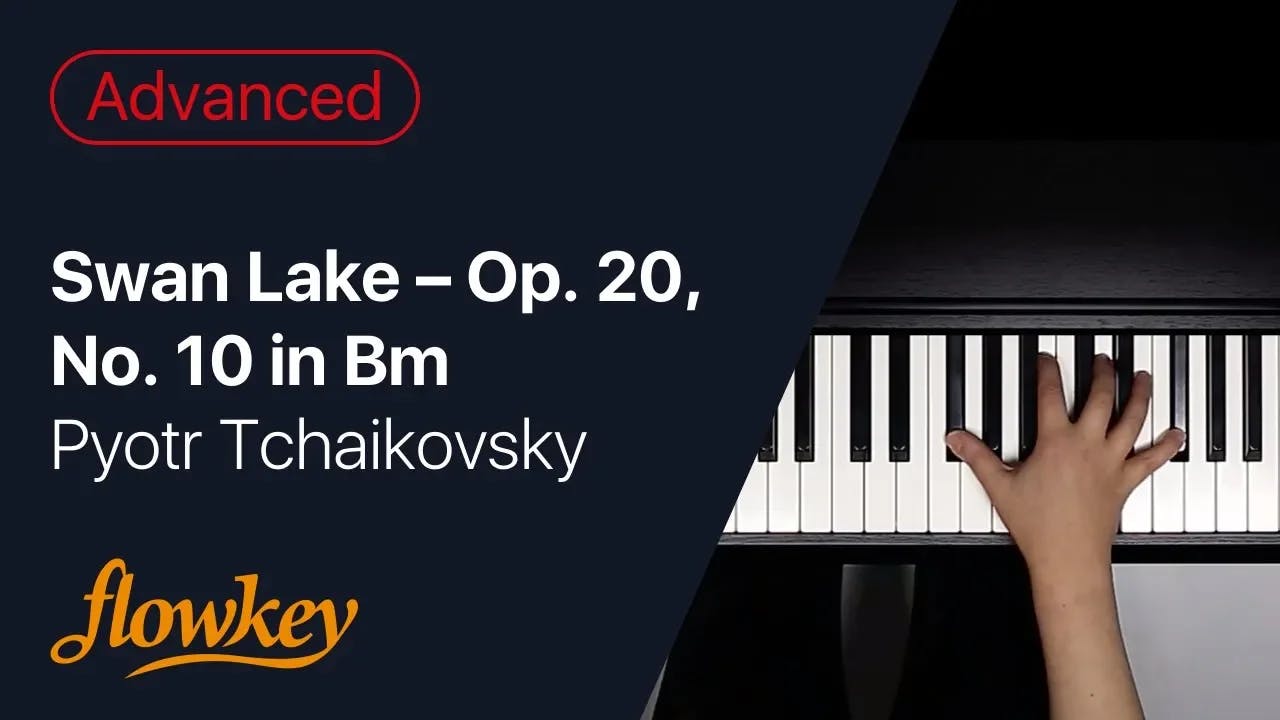 11. In the Hall of the Mountain King – Edvard Grieg
Grieg wrote this to accompany a scene in the Ibsen play Peer Gynt, where the titular character enters into a dreamworld. Grieg ironically described it as "something that so reeks of cowpats, ultra-Norwegianism, and 'to-thyself-be-enough-ness'." It's playful, magical, and wonderful.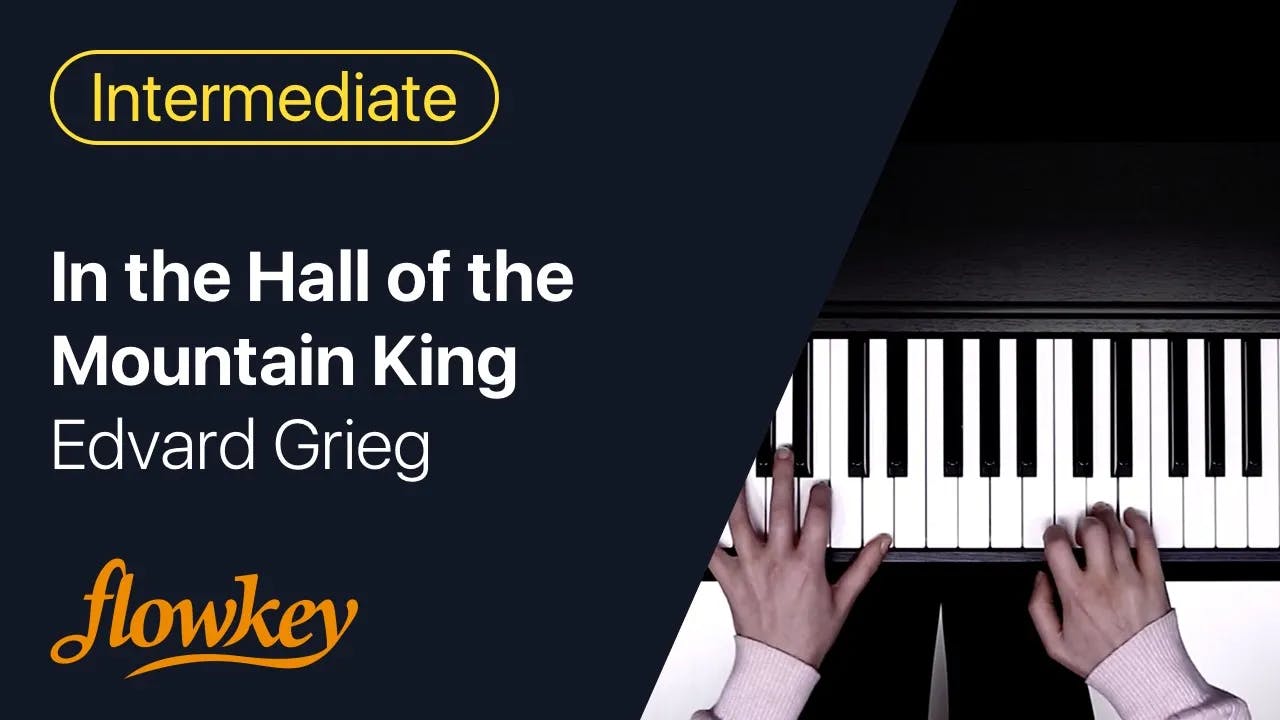 12. Clair de Lune – Claude Debussy
This was named after a poem by Paul Verlaine—not someone called Clair—and means "Moonlight." There's a moving blend of joy and sadness in the poem, with lines like, "Playing the lute and dancing and almost sad under their whimsical disguises." Debussy's composition beautifully captures this melancholic mood, starting quiet and minimal, then building into something majestic and inspiring.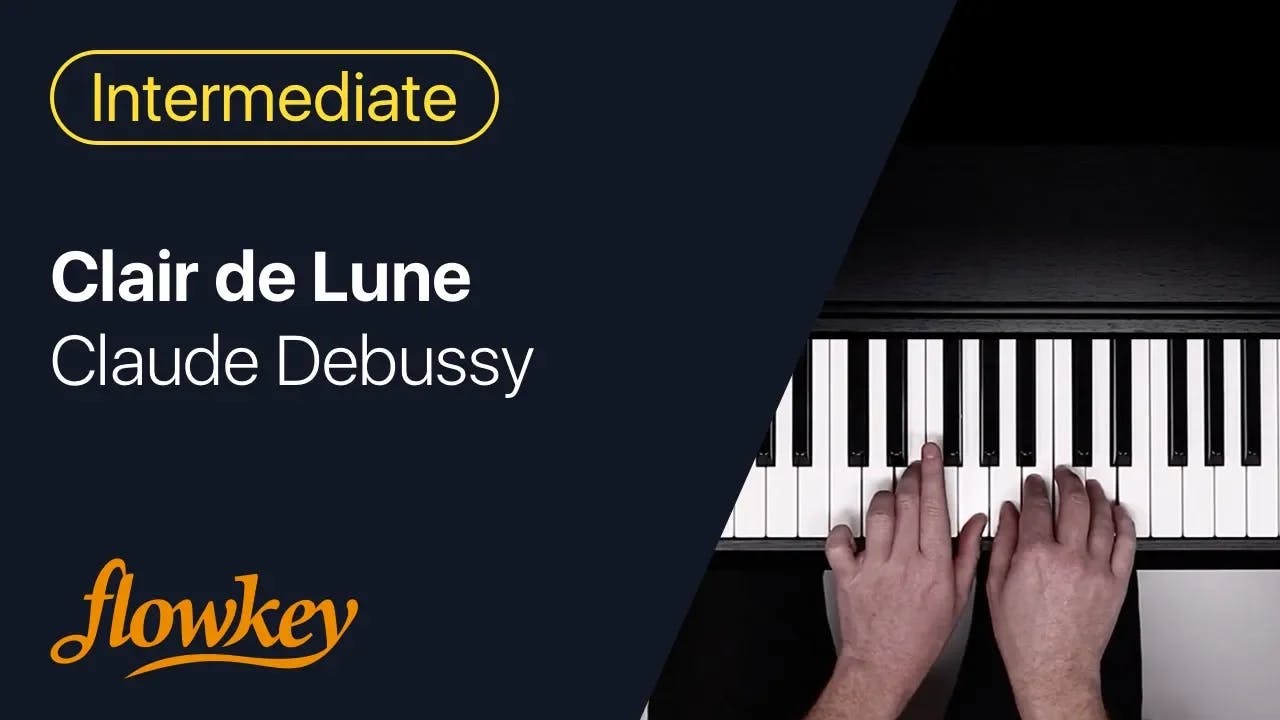 13. Gymnopédie No. 1 – Erik Satie
A melancholic and graceful piece from the man who referred to himself as a "phonometrician" (someone who measures sounds) rather than a musician. Satie titled his Gymnopédies after a type of atmospheric ancient Greek dance where young men (or women) danced naked. So that's something to think about while you play.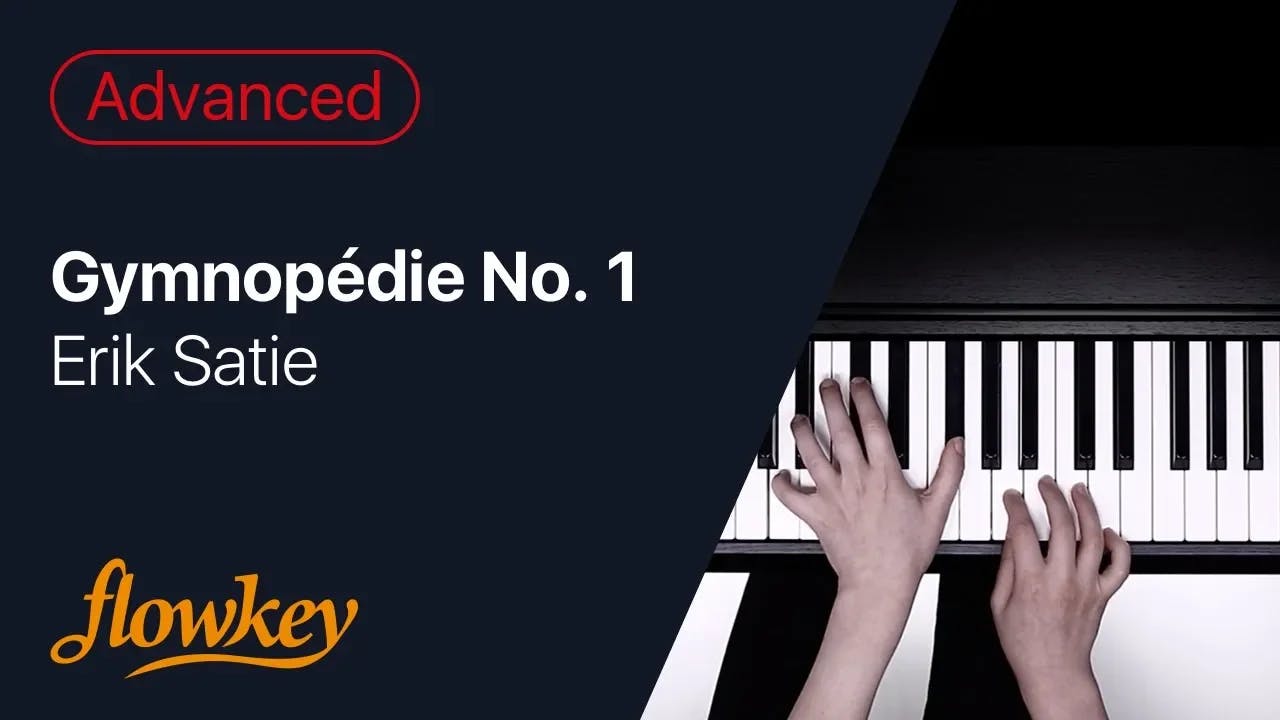 14. Waltz No. 2 – Dmitri Shostakovich
Shostakovich is an excellent place to end, as his hybrid style brought together a range of influences from all eras. "Waltz No. 2" is the most famous of his works, a dance that takes Soviet theatricality and combines it with a sense of romantic lightness to create something profound.