Become a flowkey Affiliate Partner
Apply to join our affiliate program today: It's easy to get started and completely free. As a partner, you'll receive a commission for each new Premium subscriber that you refer to flowkey. Sign up for our affiliate program today: It's easy to get started and completely free.
Why should I become a flowkey affiliate partner?
High commission for each referral 
Earn recurring monthly income from your existing audience
Joining is free and easy – no online marketing experience needed
Keep track of your earnings with our easy-to-use affiliate dashboard
Expert support and resources to help you grow your affiliate income
Contact
Clara Dorfinger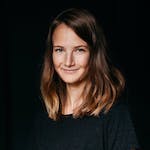 E-Mail: [email protected]
Have any questions about our affiliate program? Send us an email﹘we're always happy to help.
Start earning money with flowkey
You'll receive a commission for each user who subscribes to a flowkey Premium plan via your unique affiliate link. Once you refer someone to us you'll keep earning commission for as long as that user remains subscribed to flowkey Premium. That means your total earnings keep growing over time!
More than just an affiliate program
At flowkey, we are committed to creating long-lasting partnerships with all of our affiliates. As a flowkey partner, you'll have our expert marketing team and affiliate support squad at your disposal. We can help you launch marketing campaigns like gift voucher raffles for your fans. We can also provide you with visual resources and feedback to give your promotions even greater impact. We're here to help you succeed and lend a hand whenever you need it.
Are you a musician on YouTube? We can help you get more views and subscribers: Check out our special affiliate guide on how to grow your YouTube channel as a musician for our best tips and tricks.