10 Fun Piano Songs to Start Playing Today
From video game soundtracks to viral YouTube hits, we've rounded up some of the funnest music to learn on piano in this beginner-friendly list.
Last updated on 27 Oct. 2023
Learning new songs on the piano requires dedication, especially for new players. But between deciphering sheet music and wrapping your head around rhythm, it's important to seek out the moments that remind us why we choose to play the piano: our love of music.
In those moments, perhaps while practicing a new favorite song, the outside world seems to fall away – it's just us and the music. Certain piano pieces are perfect for injecting that special energy into practice sessions, all while fostering creativity and passion.
For beginners, playing tunes like "Chopstick Waltz" or "Tetris" not only refines skills, but also nurtures the connection between the player and their chosen instrument. It uplifts moods, relieves stress, and can foster a deep sense of accomplishment. We've selected ten of the funnest songs to play on piano. Naturally, all are available to learn through flowkey, usually across several difficulty levels. 
Pick a song, start playing, and, most importantly, have fun. 
1. Tetris
Almost as addictive to play as the video game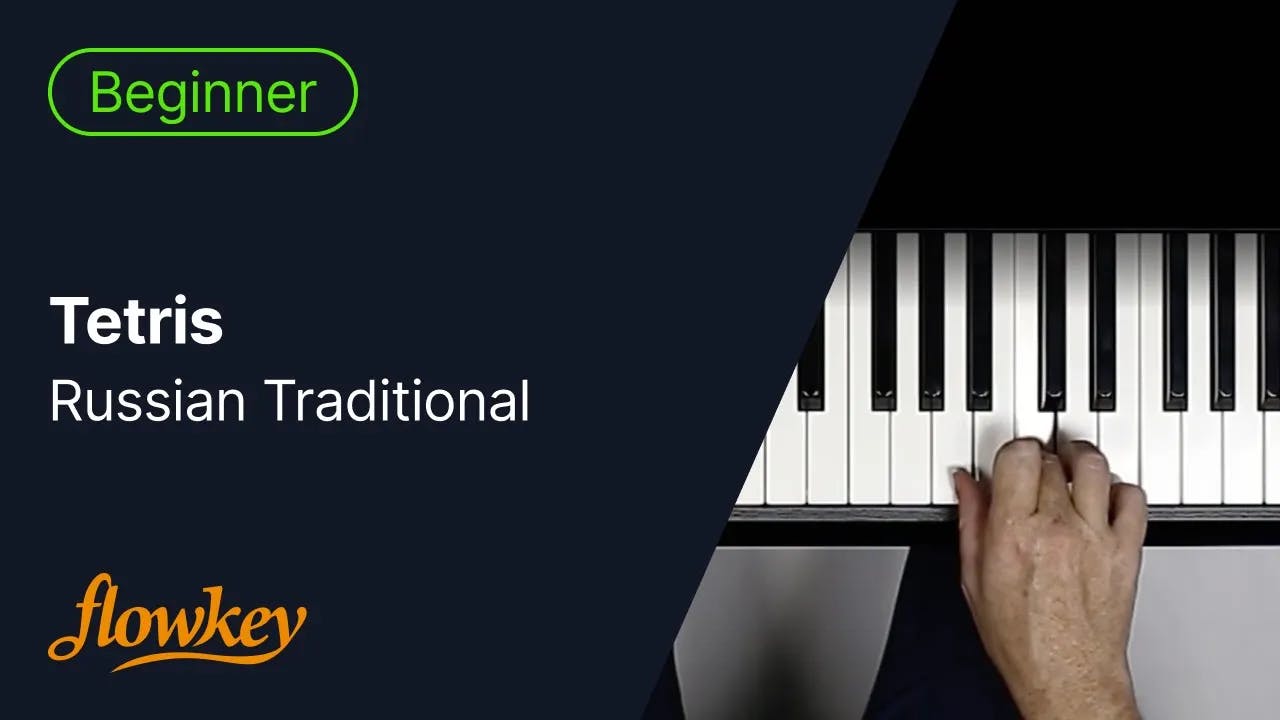 For many people this iconic tune will bring to mind the 1980s puzzle game, Tetris, but its roots go back even further—to a Russian folk song, "Korobeiniki." Learning this on piano will do more than feed your nostalgia. With its playful melody and dancing rhythm, "Tetris" captures the folk song's flirtatious mood and, with every repetition, you'll realize why it was the perfect choice for the addictive video game. 
Both the left- and right-hand parts are fun to play on their own. And when you do put the two together, the sound is unbelievably satisfying—kind of like getting a "Tetris" in the game. We've arranged this song in every level, from beginner to pro, so you can start where you're at and level up from there.
2. Baby Shark
Capture the essence of childhood happiness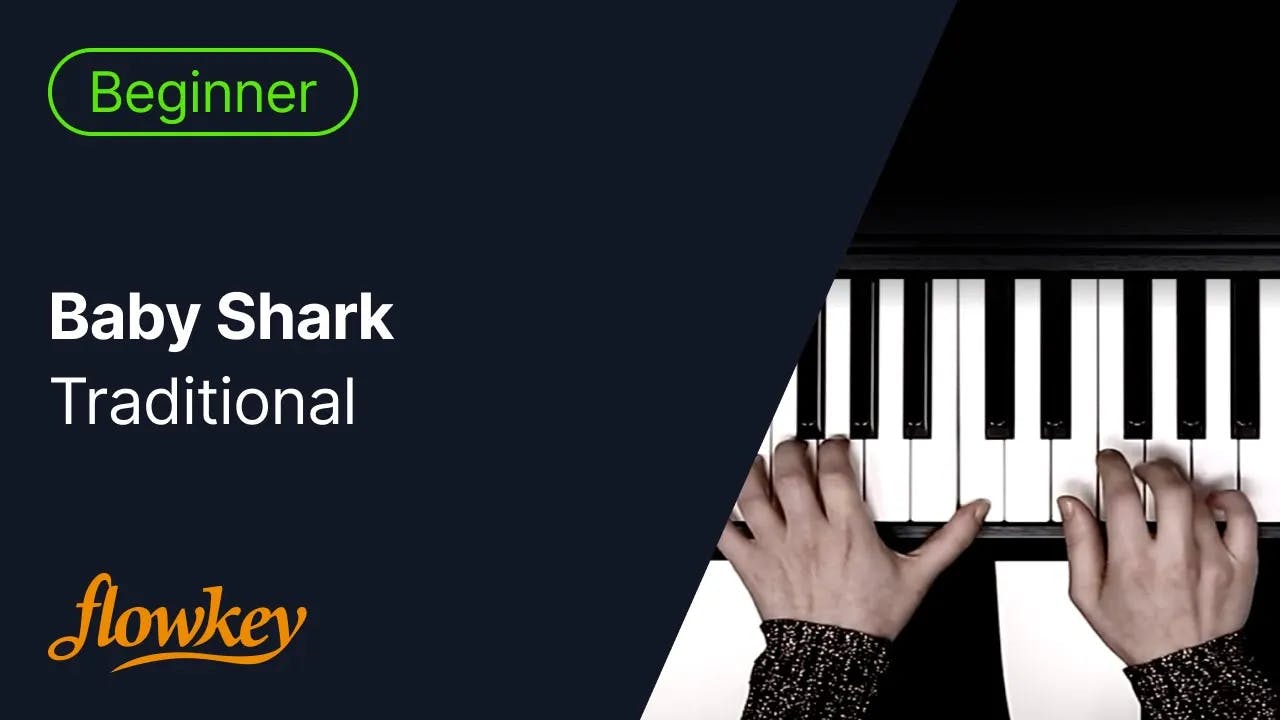 This is a song that kids go crazy for. Its best-known version is one of YouTube's most streamed videos ever, with more than 13 billion plays. It may come as no surprise that "Baby Shark" is also a hit on piano. We have it available in two levels: beginner and intermediate. 
Both are simple but catchy, with a charm that delights adults and children alike. The tune captures the essence of childhood happiness, and is a great reminder to always include an element of play in your piano sessions. Something that will keep you practicing is to remember to play pieces that make you smile. "Baby Shark" is a surefire way to do that.
3. La Bamba
Bring the fiesta to you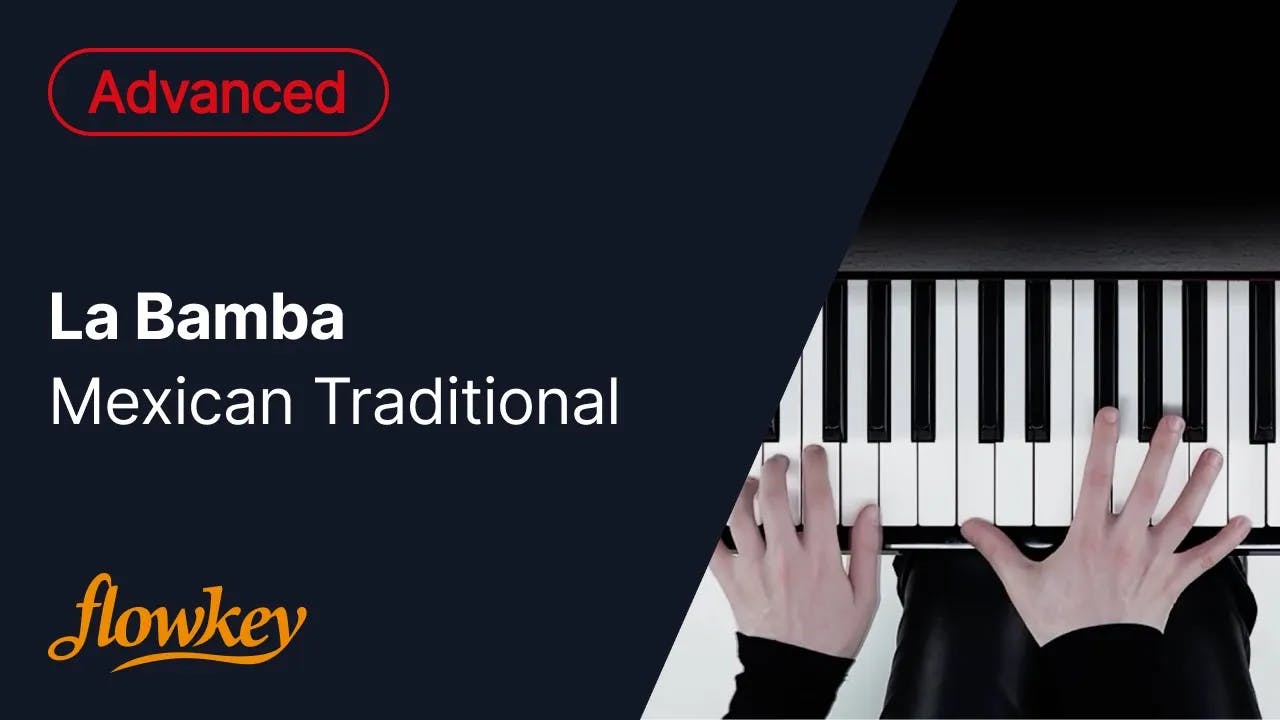 You might know "La Bamba" as that Mexican song that makes you want to dance. Made popular by Ritchie Valens in the '50s, the song originates in a Mexican folk music style known for its ever-changing lyrics that cover just about every theme of daily life. What all versions of the song have in common, however, is a very danceable tune. 
In flowkey's two arrangements, each note echoes with the cheerful spirit of a fiesta, possibly turning your practice session into a mini musical carnival. Songs like this can make the joy of playing transcend the piano keys, filling the room with infectious energy. It's no wonder "La Bamba" is on Rolling Stone's list of the 500 Greatest Songs of All Time. 
4. Rondo alla turka (Turkish March)
Mozart's ode to faraway lands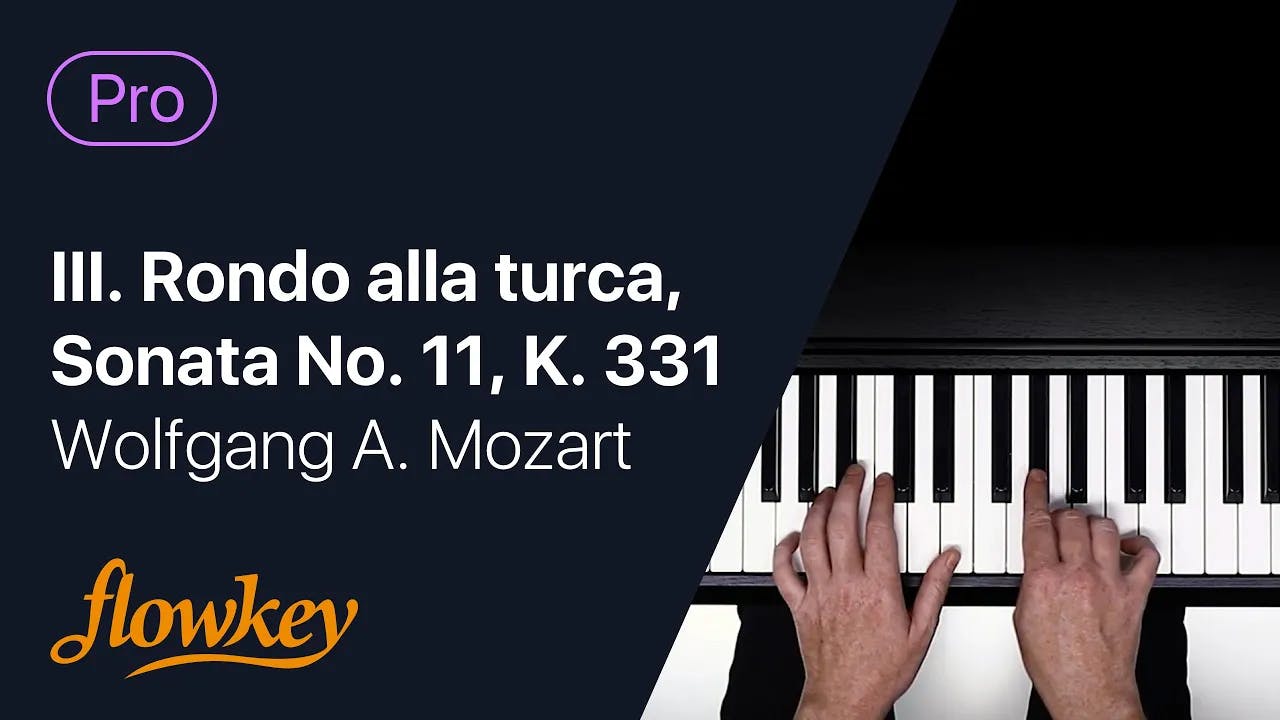 Mozart's famous "Turkish March" captures Europe's fascination with the so-called "Orient" during the 18th century. Inspired by the musical motifs of the Ottomans at the time, it's like a musical postcard from far-off lands.
Playing this piece on piano, you'll explore a world of vibrant colors and intricate patterns expressed through rapid arpeggios and scales. It's perfect for building nimble fingers and precise rhythm—and it's a total crowd-pleaser.
5. Chopsticks Waltz
A rite of passage for beginners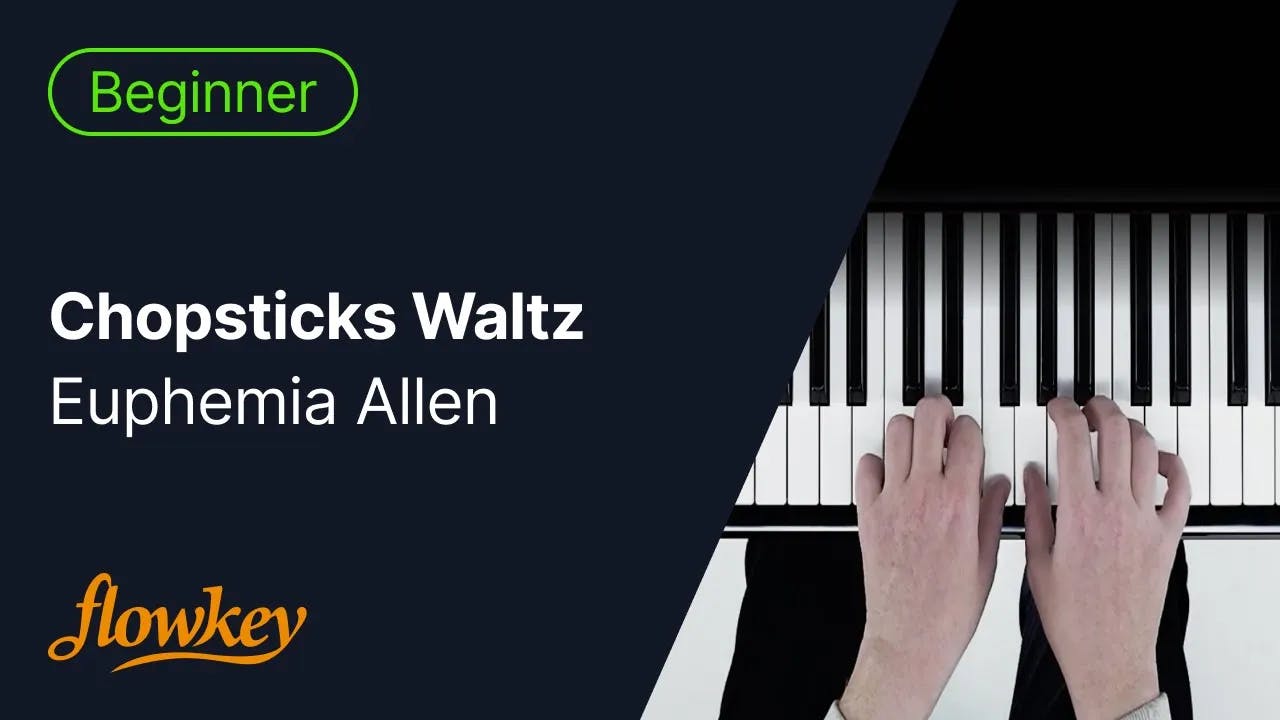 This one needed to be on the list, because learning "Chopsticks" is a rite of passage for beginner pianists. For thousands of players, it's the first song they learned—often under the patient guidance of a friend or family member. It's also incredibly fun to play, thanks to its catchy melody and playful rhythm.
In just a few bars, "Chopsticks Waltz" can transform any piano session into a room full of grins, making it a beloved choice for pianists around the world—and perfect for duets. It's also perfect for all levels of player: Beginners can delight in its simple yet lively rhythm, while more advanced players may be surprised by the beautiful complexity that unfolds as the song floats toward its uplifting conclusion.
6. Flohwalzer
A playful way to learn the basics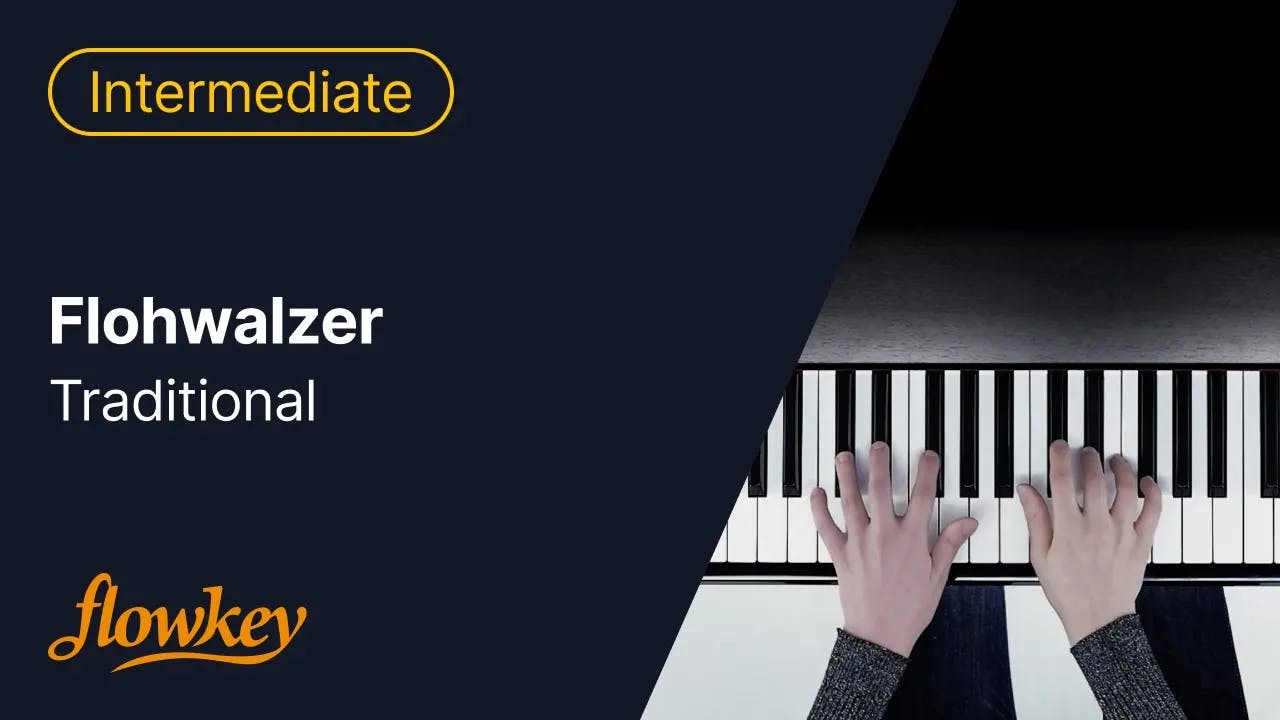 Known in English as the "Flea Waltz," this quirky piece from Germany is as playful as its name suggests. It sounds odd, and that's what makes it so charming. It's like doodling in the margins of a serious textbook—an escape into pure fun.
Popularized in the 1950s, Flohwalzer's repetitive nature helps beginners grasp basic techniques, like finger coordination and rhythm skills. Thanks to its simplicity and cheerful tempo, practicing this one never feels like a chore. 
7. The Entertainer
The sound of a smoky bar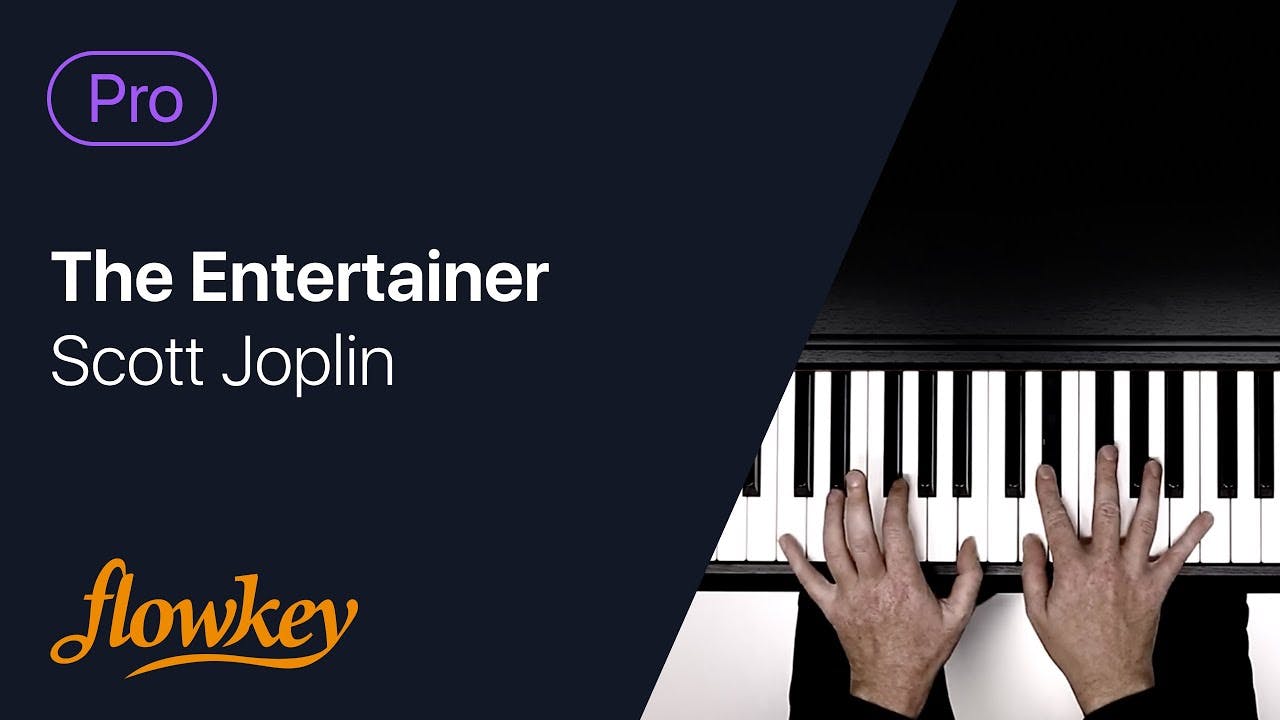 Playing "The Entertainer" is like stepping into a smoky bar from the early 20th century. It's got jaunty rhythms and syncopated beats, and by learning it on piano you can immerse yourself in the spirit of that time. Your piano can be a time machine, transporting you to the bustling streets of old-time America.
More than a composition, it's a vibrant celebration of the ragtime era, capturing the energy of an entire generation of Black musicians. "The Entertainer" is one the best-known examples of ragtime, an influential style of music said to take its name from the word ragged, and that led to the development of blues and jazz. The versions on flowkey are tailored toward more advanced players, but anyone who spends time learning this classic won't regret it.
8. La Cucaracha
Charming simplicity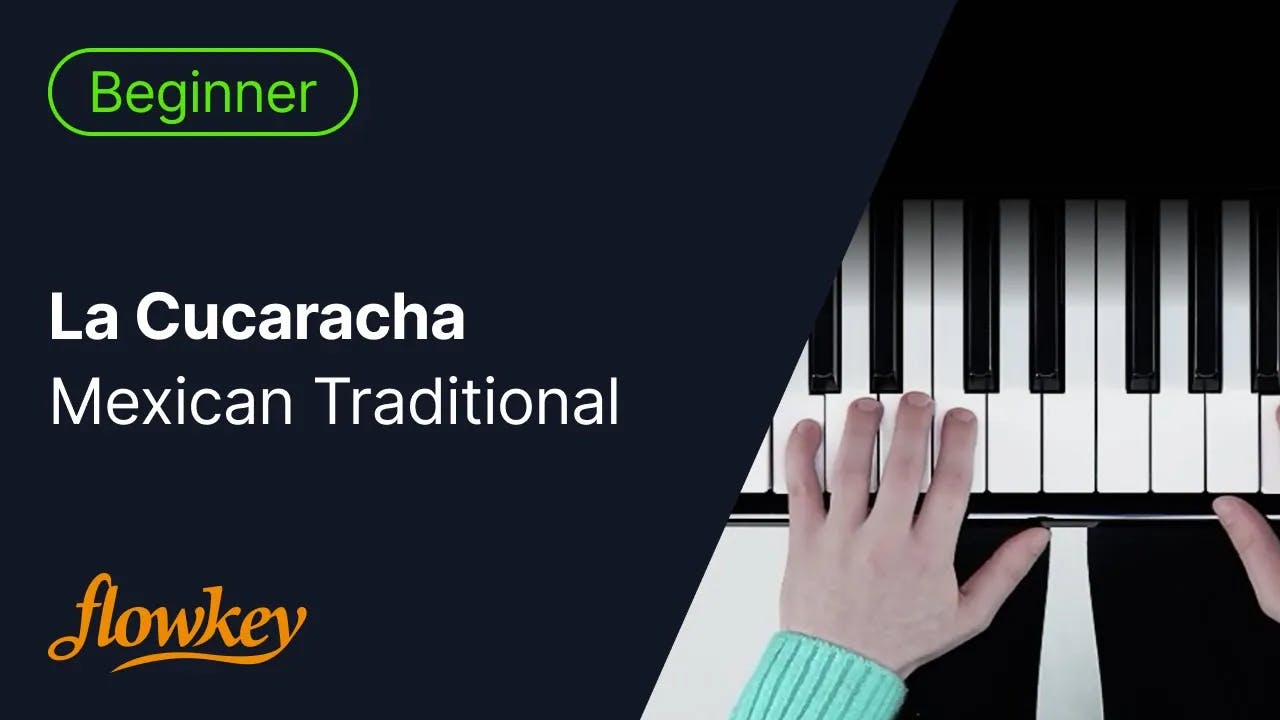 "La Cucaracha," or "The Cockroach," is a Spanish-language folk song that's been passed down through generations. As you might expect from a song about a cockroach that can't walk, it has a playful vibe on piano, where there's something very charming about its simplicity. 
flowkey's beginner and intermediate versions of the song unfold like miniadventures, weaving through notes with a playful cadence that captures the spirit of its cheerful folk origins. It's also a fun one for practicing hand independence—so fun, you might not even realize you're actually learning something while you play.
9. Danse Macabre (Dance of Death)
Menacing melodies and dramatic chords
The unsettling tones and ghostly ambiance of "Danse Macabre" paint a vivid picture. Playing it on piano is like wandering through a haunted mansion: Each note guides you farther down an eerie corridor, weaving through melancholic and menacing melodies, with dramatic chord progressions that mimic the wailing of ghostly apparitions. The startling shifts in tempo only add to the thrill.
At the advanced and pro levels available on flowkey, "Danse Macabre" is not for the faint of heart. You'll need precision and control to navigate this haunting piece, but the satisfaction you'll feel from playing it—whether for yourself or a spellbound audience—makes it all worthwhile. 
10. Cancan
The spirit of Moulin Rouge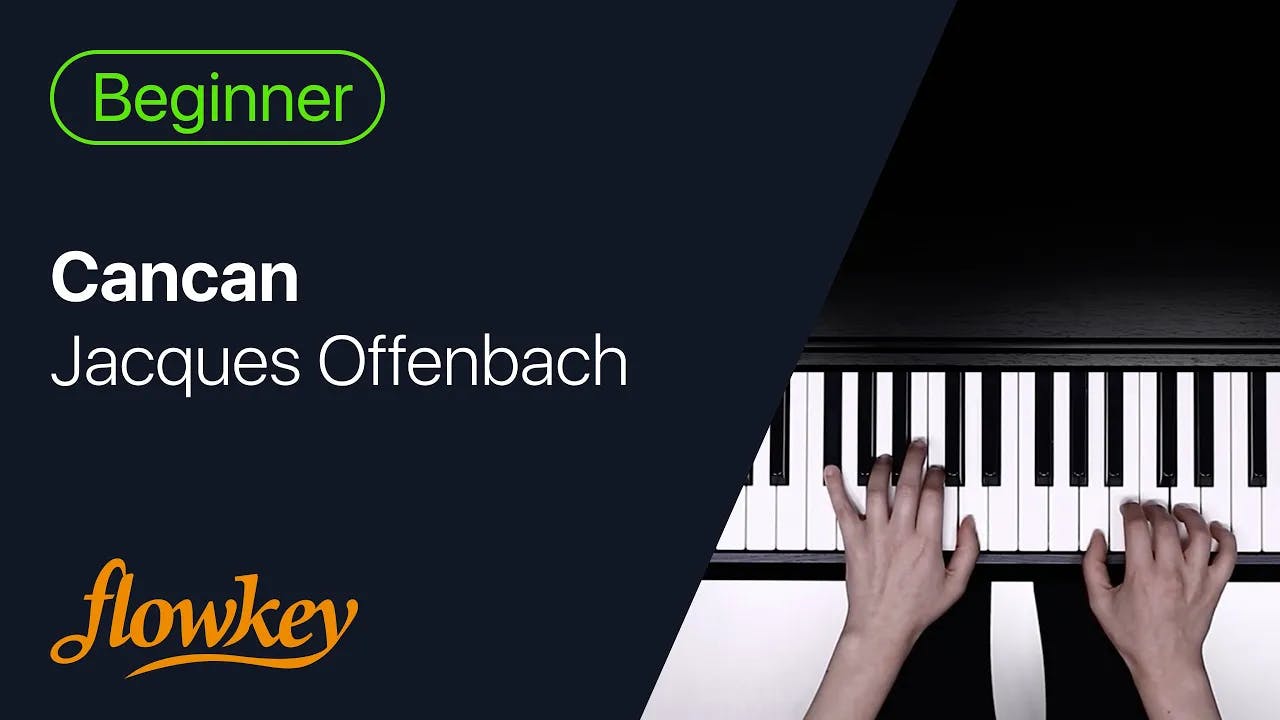 The cancan is a lively and energetic dance that originated in the working-class ballrooms of Montparnasse, Paris, in the 19th century. It became particularly popular in the Parisian cabarets, such as the Moulin Rouge. On piano, "Cancan" has a quick tempo and lively energy, capturing the essence of those nights. 
Just like the famous cancan dancers of French music halls, piano players need to have quick and precise timing when playing this piece. There are arrangements for all four levels on flowkey, so you can start slow as a beginner and work your way up, or dive right in as a pro. No matter which level you choose, you can look forward to channeling the energy of 19th-century Paris right into your room.